Date:  21 July 2013
Place:  Angsana Green @ East Coast Parkway
Race:  Race Against Cancer 2013
Once again, the time had come for the Yellow Fellows to pound the streets.
This time, it was a race organised by our Beneficiary, the Singapore Cancer Society.  What made this race even more special was the fact that we were there in full force.  Unfortunately, I could not recover in time to race.  So this time, it was left to Joel to write the race report….. Here it is!
*********************
Race against Cancer is our anniversary of sorts as it was at this race last year where we conceptualized and decided we'd get together as a group to raise awareness for SCS. As this was our beneficiary's race, we did our utmost to keep our travel plans/work away from it.
Unfortunately, no amount of planning could keep the doctor away as our team mate, Randall, was impaired by a high fever and for safety reasons, couldn't run with us.
He was not only there in spirit but in person and it was a mega shot of inspiration to see his car pull in at the car park! He had, despite still feeling ill (and much against his concerned missus' wishes), come cheer us on and to raise awareness for us at the pre-run introduction. Busy work schedules had hindered all our training program so none of us were looking at the clock throughout the run.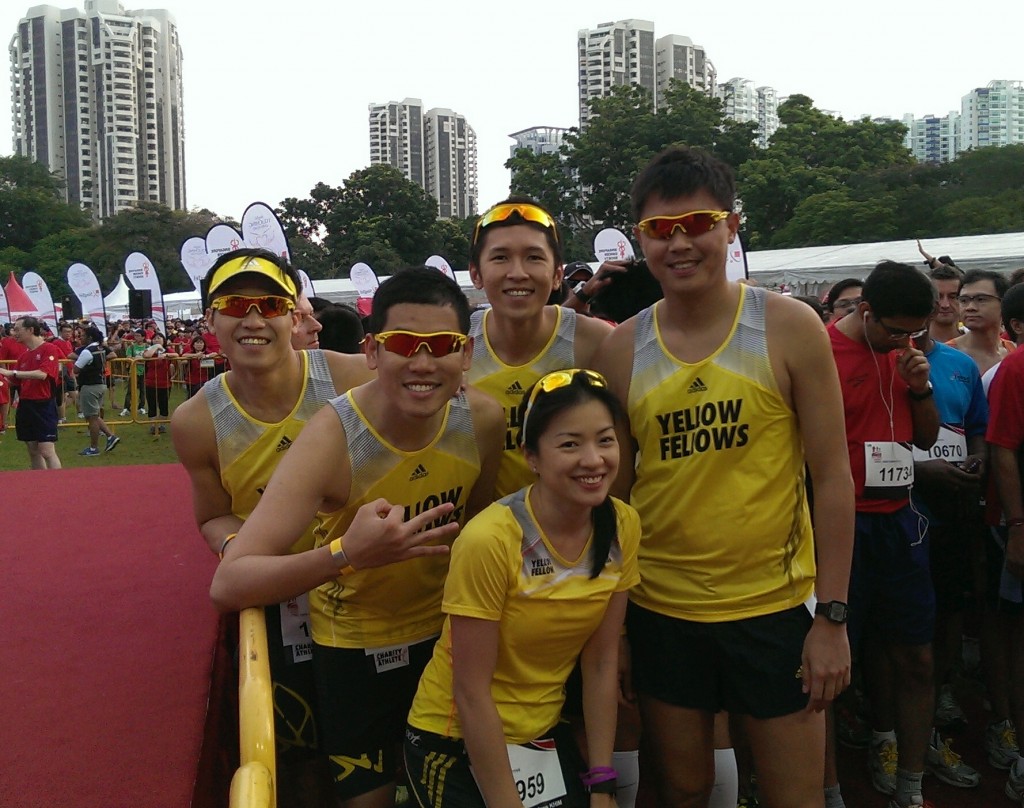 The weather seemed good at the start but the sun was beginning to peek through the clouds as Sijie ceremonially shot off ahead of me while I struggled with a very sore body from teaching classes the day prior. Managed to finish safely and without pain to my Left knee (with a muscular imbalance I'm managing).
Khim wasn't too far back followed by Hermann and finally Wilfred. It turned out that Wilfred 'jarred' his knee by landing too heavy off a staircase and his knee raised hell after a 5km. But he grit his teeth and finished the race just slightly over an hour. Awesome job for a dude depending on one leg!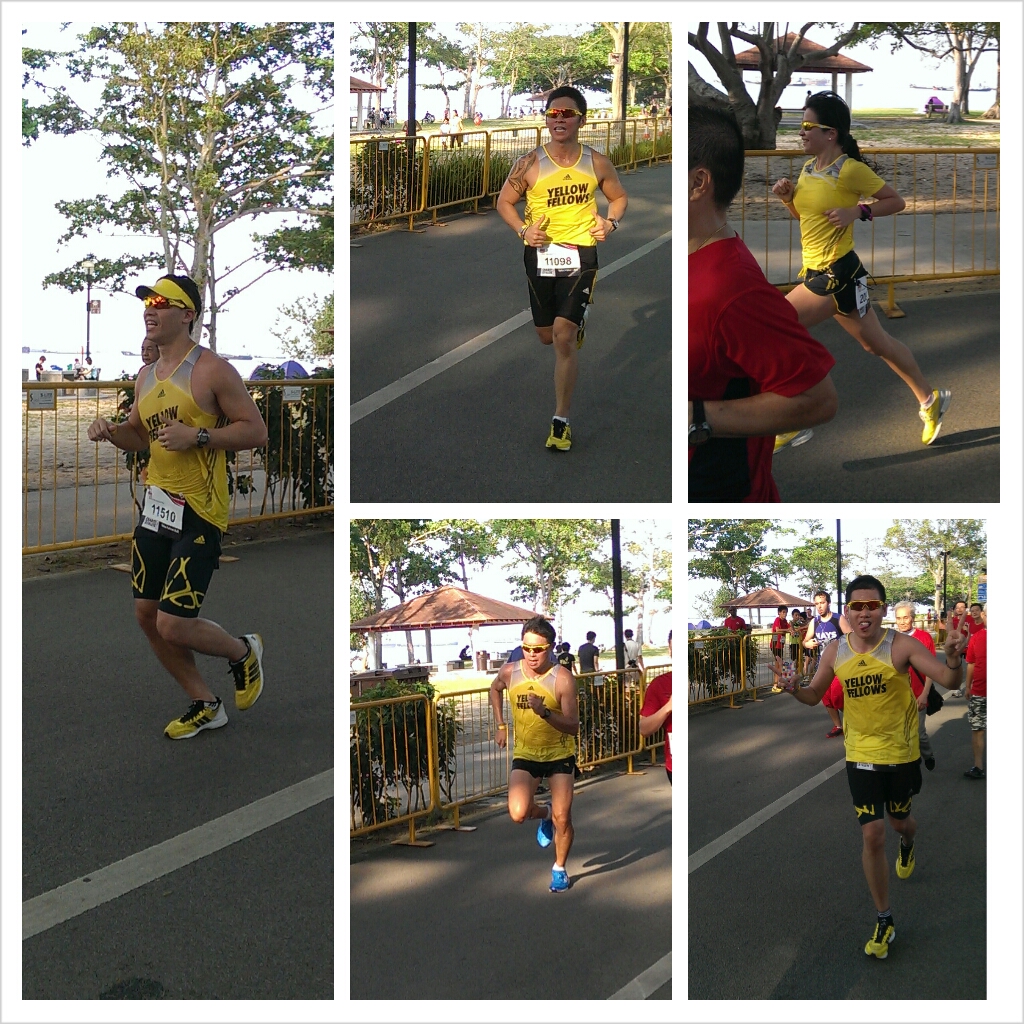 What really made our morning the sweetest was to meet cancer survivors, fundraisers, charity groups as well as the wheelchair athletes:
We saw the Pink Spartans – Made up of cancer survivors in a dragon boat team. They too are running in support of SCS.
We got to shake hands with courageous wheelchair athletes with spinal bifida.
We high fived fellow charity athletes like Paviter Singh who's also running in benefit for SCS.
What we got out of the morning was a truly humbling experience.
We found ourselves running with the bravest people in the world. People who will not bow down to cancer. Never giving in and never giving up.
It made us realize the pain we go through are nothing compared to the pain they've gone through themselves. And it gave us a whole lot more motivation to ensure we keep our legs moving and hit our target.
We really hope you can be a part of this by helping us share this article as far and wide as you can. If you also know of any companies who'd like their logo printed on our jersey, they could do so for a certain amount of donation.
**********************
So there you have it….. look out for the Yellow Fellows this Sunday at the Adidas King of the Road 2013 race!  And if you do see us, give us a shout out or a high five!
Oh.. and if you are wondering how you can donate to our beneficiary, the Singapore Cancer Society, head over to our Give.sg site and make a small donation.  Remember, no amount is too little and we thank you from the bottom of our hearts for believing in us and our efforts.